Metal Injection Molding (MIM) is an innovative production process for the mass production of small, precise metal parts with complex geometry, which must be exact to the hundredth of a millimeter and possess a high mechanical load capacity.
Parmaco is a market leader in the production of MIM and microMIM components and assemblies for various applications and markets worldwide. The fields of application of the complex steel parts, which we produce for a wide variety of clients, include amongst others medical technology, electronics, automotive engineering, locking Systems, machinery, aerospace engineering.
Parmaco MIM production
The Metal Injection Molding (MIM) process is based on the Ceramic Injection Molding process, first used in 1920. The adaptation to metals instead of ceramic was developed in the USA around 1980. Similar to plastic injection molding, in the metal injection molding process a free-flowing, pasty mass is injected into molds using high pressure. This mass consists of a mixture between metal powder and synthetic material. By carefully choosing the right metal powders various alloys can be generated. Because of this, using the help of the MIM process, one can even produce extremely hard, wear resistant, or stainless metal alloys for many applications.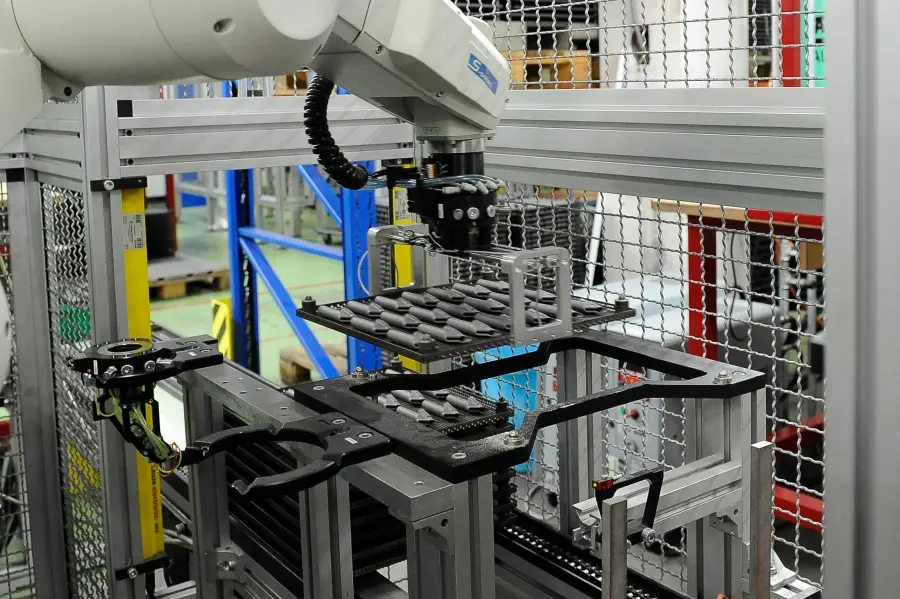 The unfinished parts ("green parts") created by the injection molding process are still rather fragile and still about 20% larger compared to the desired final dimensions. Using a multi-stage debinding process, the plastic binder components are first chemically, then thermally removed. The originated "brown parts" are porous and breakable. With the subsequent sintering process, the pores disappear, causing the part to shrink in size by about 20%. The metal part that originates from this process is now of a dense structure, hard, and metallic. The MIM process is the perfect choice for the fabrication of small parts with complex geometry and high standards concerning mechanical loading capacity. The geometrical complexity allows the integration of different supplementary functions and thus considerable reductions in Assembling expenditures.
microMIM parts possess the smallest geometrical details, which are sometimes only visible under a microscop

The microMIM process, further developed and patented by Parmaco, enables the production of small parts and micromechanical components with complex geometry, which are only to be seen under a microscope. For this, Parmaco has developed a process, in which the tool design and manufacture play a major role. For these small, complex components, an additional optical measuring process is applied in the quality control department.